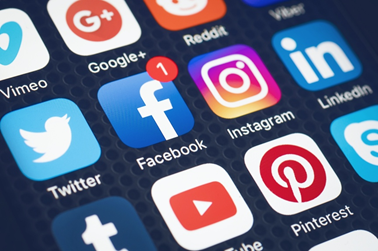 Social media tips during COVID-19
Published On July 23, 2020 |
Business
Coronavirus messaging, posts and updates have taken over our social media feeds, making it difficult for businesses to stand out from the chaos. The content you choose to post during this time will shape your brand's reputation, so it's important to find ways to offer helpful, appropriate and engaging content that will resonate with your audiences.
The public relations professionals at Adoni Media have shared their social media tips to consider during the COVID-19 pandemic.
Innovate and be flexible with your social media plan
It's important to re-evaluate your current social media plans to see what content needs to be changed and adapted to suit the media landscape. The best way to do this is to ask your audience what content they would like to see. This will inform your content strategy and help you communicate effectively with your audience.
Spread positivity and provide value
During this overwhelming time, it is important to spread positivity rather than adding to the negativity of current unsettling news. Make sure you are posting content that is truly helpful, relevant and factual so that it provides value to your audience. Think about ways you can spread positive content that may counteract negative news and engage your audiences.
Show empathy
It is more important than ever to show empathy and vulnerability in your communications and content. Think about how your business can provide helpful resources that will benefit your audience through this difficult time. Now is the time to foster beneficial and meaningful relationships. This will help your business retain customers.
Beware of over-using COVID-19 related words
Everyone is inundated with COVID-19 related content so try to provide valuable communications without specifically using words relating to COVID-19 that have developed negative connotations. Instead, think about what content you can post that will make you stand out above the noise and spread positivity.