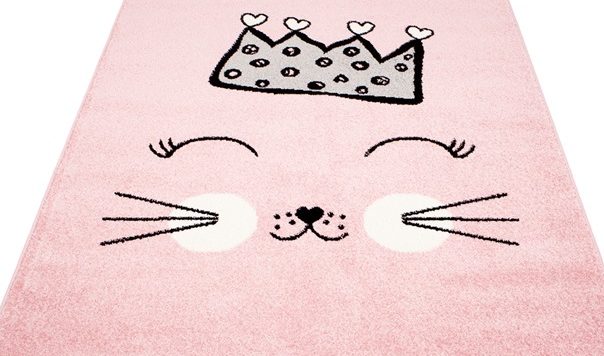 Topp 4 Tips For Å Rengjøre Ditt Barneteppe
Et skittent hus kan bli hjem til ulike sykdommer, så å alltid holde huset rent er meget viktig, spesielt for familier med barn. Barn har en tendens til å oppholde seg overalt i huset, samtidig som de berører hver eneste overflate. Dette gjør det spesielt viktig å holde alt i huset rent. Men selv etter å ha rengjort hver eneste kvadratcentimeter i huset er det mange som glemmer å rengjøre barneteppet, og det er ikke den riktige måten å vedlikeholde en husholdning som inneholder barn.
Barnetepper bør alltid være rene og pene ettersom barnet ditt tilbringer mesteparten av tiden til å leke på teppet. Dersom dette teppet er skittent kan det påvirke helsen til barnet ditt direkte. Så i denne bloggposten vil vi derfor se på topp 5 rengjøringstips for å holde teppet på barnerommet ditt rent og pent uten at det går utover kvaliteten.
Aldri gni på flekker
Du bør alltid bruke et vaskemiddel og ren klut eller svamp til å trykke på eventuelle flekker på teppet. Nøkkelen til å fjerne flekker er å presse lett på flekken slik at den kan suges opp i kluten. Dersom du gnir på flekker på ditt barneteppe er det mulig at den sprer seg utover i tillegg til at det kan skade fibrene i teppet.
Støvsug ofte
Dersom teppet på barnerommet befinner seg i et område med mye trafikk bør du støvsuge teppet to ganger i uken. Dersom for mange mennesker går på teppet kan det lett bli skittent. Dersom teppet ikke befinner seg i et område med mye trafikk vil det holde å støvsuge én gang i uken. Å støvsuge teppet for mye kan også skade kvaliteten på teppet og gjøre at det trekker til seg mer skitt.
Støvsug teppet på riktig hastighet
Hastigheten på støvsugeren er også viktig når du skal rengjøre barnetepper, og du bør derfor støvsuge sakte nok til at du får fjernet så mye skitt som mulig. I et område med lite trafikk trenger du kun en rask runde med støvsugeren, men i områder med mye trafikk kan det behøves to runder. Å gå over teppet sakte to ganger vil fjerne skitt mer effektivt enn å gå over raskt mange ganger.
Candy Crush
Barnetepper er mer utsatt for klissete godteri som kan sitte fast i teppet. I slike situasjoner, i stedet for å få panikk og bruke en lite gjennomtenkt rengjøringsmetode, bør du alltid skrape bort godteriet med en børste eller smørkniv. Etter å ha skrapt vekk godteriet bør du bruke en svamp og vann med såpe.  Når du gjør dette er det viktig at du får bort alt sukkeret på teppet, ettersom alt sukker som blir igjen i teppet vil trekke til seg mye støv og skitt.
Å rengjøre teppet på ditt barnerom kan noen ganger være hektisk, men ved å bruke de ovennevnte tipsene for rengjøringsmetoder og å kjøpe et teppe av god kvalitet fra en genuin selger slik som TrendCarpet vil livet ditt bli enklere.