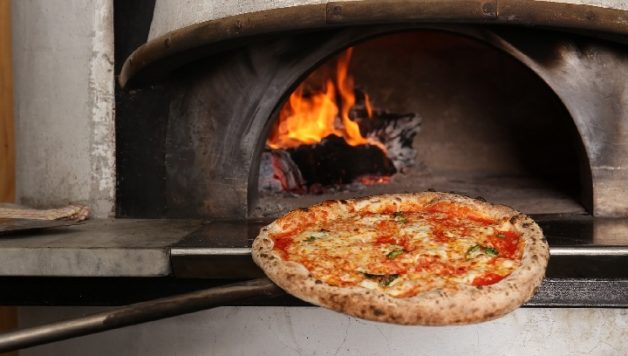 Benefits of an Outdoor Pizza Oven
Published On July 31, 2020 |
Technology
Anyone who has ever used a portable outdoor pizza oven knows it can be fun and very beneficial. There are actually many benefits to using a portable outdoor pizza oven, including the food experience itself.
A portable outdoor pizza oven is very convenient in the fact that you can take it with you and use it anywhere. For example, you want to go camping in an area you have never been to before and are hungry for a delicious pizza for dinner. Instead of searching for a pizza shop to pick up a pizza or have one delivered to your camping area, you can simply make your own that will be just as delicious, and in many cases taste even better.
Here are a few more benefits to using a portable outdoor pizza oven.
The Whole Experience
Having an outdoor pizza oven in your backyard is a lot of fun and allows you time with family and friends to slow down, relax, and wait for your delicious pizza. From the aroma of your baking pizza pie to the atmosphere that relaxing in the outdoors brings, you will enjoy cooking a delicious pizza outside.
Not Just for Pizzas
An outdoor pizza oven is not just for cooking pizzas. You can make an array of foods in your oven, such as bread, roasts, vegetables, fish, cakes, soups and stews, and even desserts. 
Save Your Energy
Outdoor portable pizza ovens are great for the environment since they do not require much energy.  If your oven is wood fired, you will not be using any gas or electricity and if it is a gas version, you will not be using much energy to use your oven. If will save you money on electricity and help protect the world around us.
Great for Those Hot Summer Days
If it is a hot summer day and you cannot fathom having to turn on your oven to bake a pizza or cook up a roast, simply use your outdoor pizza oven. Not only will your food taste delicious, but you also will not need to heat up your house and stay indoors to cook dinner. You will stay cool without having to turn up the dial on your air conditioner.
Take It Anywhere 
A portable pizza oven is just that, portable. This means you can pack it up and take it with you wherever you go. Whether you are headed out on a day trip or a lengthy vacation, your portable pizza oven will provide you with a great amount of flexibility and convenience. It will also save you money from having to purchase fast foods to eat while you are away from home.
Portable outdoor pizza ovens are becoming more popular, so the price is going down. It is a great investment for you and your family that you will enjoy for years to come!