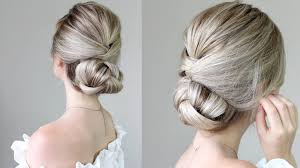 12 fashionable hairstyles of the year
Published On June 10, 2020 |
Fashion
With a right hairstyle an ordinary woman can look beautiful and beautiful woman becomes unforgettable. So if you are looking for a gorgeous new hairstyle that is trending in the fashion industry at present, then you have come to the correct destination. Not only shall we enlighten you on the approaching styling trends, but we will also tell you how to recreate that look! So let's get started.
Gorgeous Grey Ombre Blend 
If you are looking for a mid-length fashionable hairstyle, you must try the gorgeous grey ombre blend. To begin with, chop your hair till your shoulder length and finish it with blunt ends. Now using the ombre technique, blend your hair from dark grey to shiny silver and keep it straight and sleek and let the colors show the magic.
2020 has marked the trend of short hairstyles as they are low maintenance and can give a bold yet sophisticated look. Silver short haircut is one such pixie cut that finishes off the look with a long sweeping fringe. The crop cut bottom layer should be close to your head while the top layer will have a long and deep side parting. For maintaining a stunning swept effect, straightener your hair across the head. To enhance your look further, use a striking and shiny silver shade, which will give you a metallic and majestic style.
Purple to Silver Bob with Sweeping Fringe 
While the trend of 2020 is heading towards solid and vibrant colors, you can also try out some of the subtle hair colors, which create a fashion statement. For obtaining such a look, you can blend cream and purple color, which will render a subtle shade. To start with, use purple hue at the roots and then gently mix the cream color through the rest of the hair. Enhance the tone with a bob cut with one side cropped close to the head and the other long. Lastly, give a final touch with a fringe section that will provide a sweeping effect for framing the face.
Curly Messy Bob with Blonde 
Recreating a messy bob look is very easy. This trending hairstyle has won the hearts of millions. Start by cropping your hair to a length that falls an inch above the shoulder. Now using the balayage technique create a sun-kissed finish by blending the hair from brown to blonde. Now curl your hair from root to tip and enjoy a fantastic tousled effect by running your fingers through it.
Being bold with the hairstyle is the new fashion trend of 2020. So go and select any vibrant color like a fiery shade of red, dye it all over your and chop off your hair in line with your ear. Crop style is creating a new hairstyling trend amongst today. You can finish the look with a side-parting long sweeping fringe while keeping the layer at the back of the hair short. 
Long, Highlighted Style with Loose Curls 
If you are not in the mood to cut and trim your hair, this long hairstyle is perfectly suitable for you. To enhance the look, use a gorgeous shade of golden highlight in the front and throughout the hair evenly. Keep the highlights scattered so that it creates a subtle yet unforgettable look. Using a curling iron, lightly curl your hain from below the ear length, and your beach-ready style is now complete.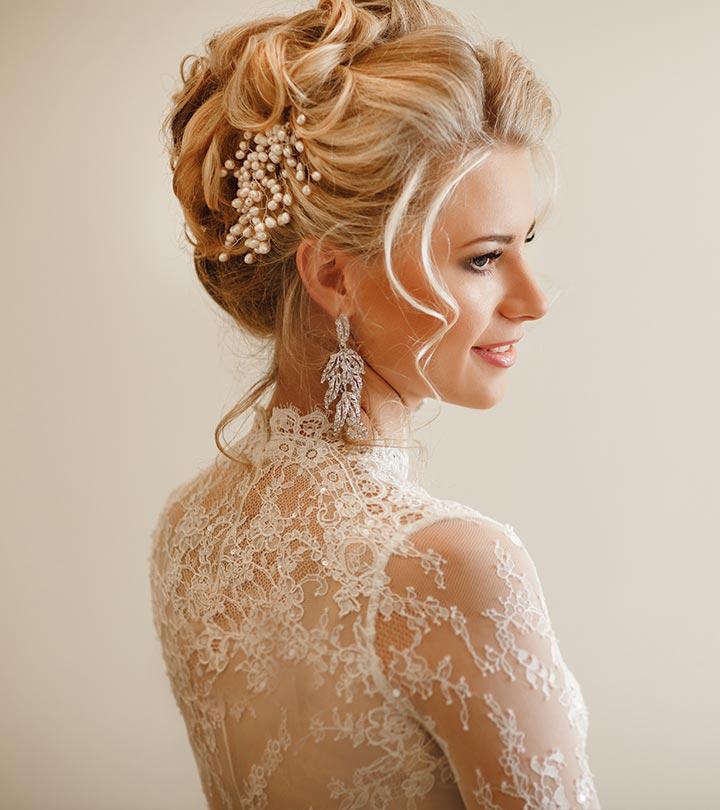 Sweeping Brown Bob with Highlights 
If you have a gorgeous and thick hair, you must try for a bob look that will enhance your jawline and give your face a stunning look. This sassy and classy look is the latest hairstyle trend most women are opting for. Recreate this look by keeping your hair strands at the front of the face longer and add choppy layers throughout the top of the head for a bouncy look. You can also add some highlighting shade of your choice to create that lift and light look.
Silver Asymmetrical Long Pixie Hair Cuts 
For getting an edgy and trendy hairstyle, you can opt for the Asymmetrical haircuts. Crop your hair close to the head on one side, while keeping the other side, long at the front and creating a stunning fringe look. For an edgy finish tousle, the top of the hair. Trim the rest of the hair short so that the layers gradually become shorter towards the top.
Beach waves are one of the most fashionable hairstyles that you must try in you like long hairdos. Use your favorite shade of white blonde, color your hair throughout, and use a straightener to create loose curls from root to tip. Take a hairbrush to comb your hair backward and create this swept-back look and become a head-turner for any occasion. 
Graduated Brown Bob with Silver Streaks 
Graduated bobs have evolved from the front of the head and now moving towards shorter layers at the back. You can select a brown color base and compliment it with grey highlights throughout the hair. Using a straightener create loose curls, run your fingers through them to separate the curls and create a bouncy fashionable hairstyle for any event.
Braids have been one of the most common yet fashionable hairstyles for ages. Now we see a lot of imaginative braiding patterns that create a fashionable look for any occasion. In 2020, there has been a resurgence of the vintage braiding style from punk/Goth romantic creation to side-swept French braids. But most interestingly, women are now obsessed with hair accessories to complement their hairstyles. As such, we witness the trend of using ribbons, old lace, rhinestone clips, and silk scarves entwined with the braids for creating a gorgeous look. 
The wet hair look has gained immense popularity over the years. Women are now seen flaunting the combed back just-out-of-the-shower-look. You can even create this style by using any hair gel. Comb your hair from front to back, and your wet hair look is ready to go!
Hairstyle trends have been continuously evolving over the decades. But the most important thing is no matter which hairstyle you choose, you must be confident in yourself. You can select from a range of vibrant to subtle hair colors, or select pixie cut to long beach waves. Hairstyles must be such that it brings forth the best version of you!