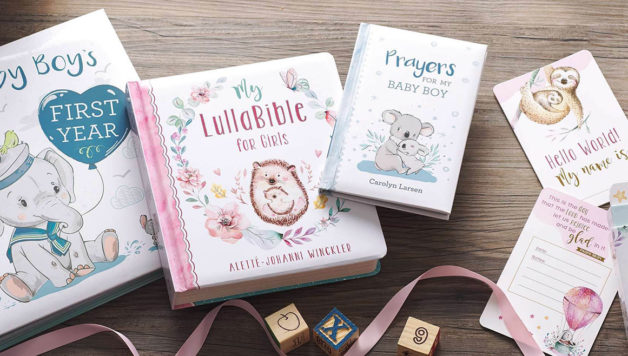 The Most Easily Accessible Christian Gift Ideas for Her
Published On September 4, 2020 |
Fashion
Christian women are very particular about the way they lead their lives. Having a strong faith in Biblical morals is central to their day to day living. However, they, too, deserve to be 'spoilt' from time to time. Why not gift them the things they love the most? Christian gifts for women make them feel loved and appreciated. They love nothing more than feeling a sense of connection to God. Here's how men can boost their women's day to day devotion with amazing gifts.
Monthly Packages
Some many Christian websites and companies sell monthly devotion packages. These packages are carefully compiled to help women in their prayer sessions, improve their scripture study, and make God's words ever-present in their lives. These subscription boxes typically contain books that focus on family and community, attractive bracelets featuring uplifting words and classy symbols, and other delightful items. Sign up for such a monthly gift package to ensure your woman stays spiritually satisfied throughout the year!
Special Gift Boxes
The art of giving and receiving is central to Christianity. Keeping these tenants of the faith in mind, gift manufacturers create special gift boxes. These custom gift boxes may seem expensive at first glance, but the products inside more than make up for the money you spend. They contain strictly Christian lifestyle products. Husbands planning for anniversaries or birthdays should go for gift boxes containing various inspirational Christian jewelry pieces. Some other items that may look good in your special gift box include – bathroom utilities, the latest books on Christianity, and stunningly designed prayer cards.
Exploring the Religion
Many Christian gifts feature the same Bible verses and quotes over and over again. It can get a bit monotonous or uninteresting after a few years. So, why not focus on gifts that help your woman explore the ancient religion's unknown aspects? Look for books and merchandise dedicated to lesser-known characters in the Bible. When we think of femininity in the Bible, our thoughts instantly drift towards Mother Mary or Mary Magdalene. Instead, look for prayer cards or books that feature other female characters such as Miriam or Sheba.
Bathroom Goodies
Did you know that during Biblical times, people had complex cleaning products and arrangements? The people back then used natural ingredients such as sesame oil and eucalyptus to clean themselves. Order bath goodies that feature such Biblical cleaning procedures. Your partner will appreciate your devotion to her devotion!