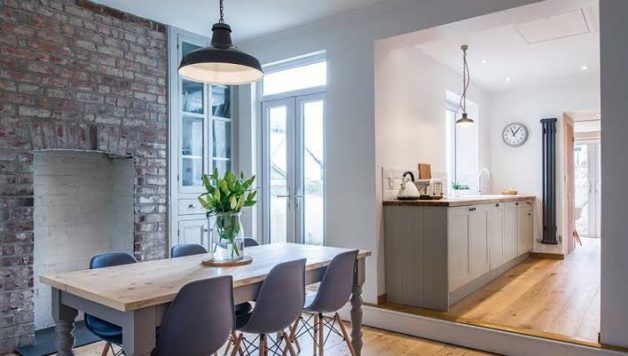 What factors to Consider When Renovating Your Property
When it comes time to renovate your home, there are many things to consider in order to get the job done right. Renovations, when carried out correctly, can dramatically raise property value as well as improve the resident's quality of life. Renovations come in packages large and small, with some being simple weekend projects and others being months-long tasks that require a great deal of expertise and professionalism. 
The type of renovation that best suits you and your property may be either end of the spectrum or, perhaps, a mix of light and heavy tasks. Here are some important things to consider before you get started. 
Budget
The budget is usually the first thing that gets the attention of would-be home renovators. And, it should. Renovations can be expensive and often cost more than planned. Therefore, the first thing that you should consider is how much you are willing to budget for your renovation project. 
Once a budget for the project has been determined, it's time to consider how you will divide the money into different aspects of the home renovation. In general, more time and attention is given to areas of the property that will push up the property's value the most. Rooms like kitchens and bathrooms, for example, are regarded as valuable renovations. 
Increasing property value is not always the only concern, however. Livability and style, as well as ease of maintenance, are also crucial considerations. 
Age of the Property
Another factor to consider when renovating your property is the age of the property. While it may seem like a no-brainer, many property owners tend to underestimate the complications that usually surface when renovating older properties. If you are planning a renovation project on an ageing property, be on the lookout for issues with foundation stability, mould, leaky roofs, and more!  
Style and Livability
One of the most important considerations that should go along with property renovation is how the planned changes are going to impact the daily lives of those living or working in the space in question. 
Simple things like Mr Stairs custom staircase design and renovations to existing stairs can make a world of difference in how a property is used. In fact, custom stairs, complete with in-built shelving and storage options, are some of the most requested property renovations. Not only do they obvious help save space, but they also add to the livability, style, and usability of a property. Added to the many benefits of custom stairs is the relatively low cost compared to other types of renovations.
Other areas to consider that help improve style and livability include finished attics and basements, garage modifications, and building shelves and storage into existing walls. 
Contractors
Arguably the most crucial of all considerations is who will be doing the work that you have painstakingly planned. Contractors come in many shades. Vetting the contractor that you plan to work with is not only important, it is also one of the smartest things you can do for your property. You need a contractor that will not take advantage of your lack of expertise in various fields related to property renovations. Your chosen contractor should also be professional and respect the budget and time frame you have set up. Anything else just will not do. 
Final Thoughts
Property renovations come in many forms. The one that's right for you depends largely on the reasons you have for getting the project underway. If it's raising property value that you are after, expect larger costs and longer timelines. If it's improving your lifestyle and comfort, you'll find plenty of ways that are both affordable and fun.