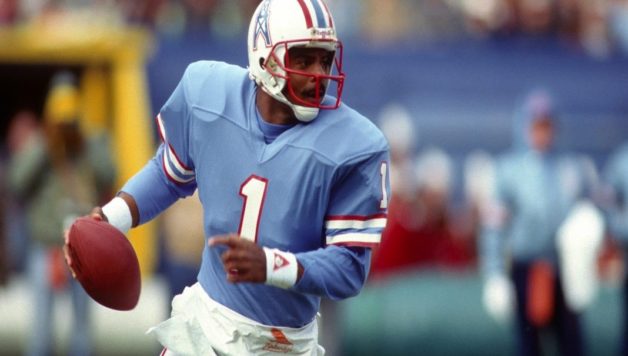 Top 3 NFL Storylines for the 2020 Season
Published On July 31, 2020 |
Sports
With COVID-19 threatening professional sports both in the United States and globally, it remains to be seen whether or not the 2020 NFL season will actually be completed. Regardless, there's a number of storylines that dominate the upcoming NFL season from Tom Brady & Buccaneers to Patrick Mahomes' record breaking contract extension. So break out you favorite NFL throwback jerseys and let's take a look at those storylines and more below.
COVID-19 and the NFL Season
With COVID-19 wreaking havoc to communities around the world, professional sports leagues have had to grapple with whether or not to play. For the NFL with a season starting in September, they'll have the luxury of being able to not only witness how the resumption of the NBA's season and their "bubble" campus approach works, but also the start of the MLB season in late July. In order to keep players and coaches safe, the NFL is enacting a number of safety protocols for training camps and the preseason that include mandatory masks and not admitting any individual to team areas that have a temperature higher than 100.4. Additionally, personnel will be grouped into three distinct tiers with each offering a different level of access to players, coaches, families and others. All meetings are required to occur virtually or outdoors.
Tom Brady vs. Bill Belichick 
Although these two football legends won't face off in 2020 – unless they both make it to the Super Bowl – Brady and Belichick will play each other during the 2021 season in Foxboro. Say what you want about Tom Brady and his decision to leave the Patriots, but the largest question that fans want answered is whether or not he can without Bill Belichick in his ear. Armed with numerous weapons like Chris Godwin and Michael Evans along with being reunited with Rob Gronkowski, Brady will have no shortage of options to get into the end zone in 2020. In New England, the Patriots lulled the league to sleep with dreams that they were going to throw unproven QB Jarrett Stidham into the fray as their starter until they made a huge splash with the low risk high reward signing of Cam Newton. In the past, Newton has torched the Patriots so the team is hoping that he can translate that success to his new team.
The Washington Redskins Name Change
After years of bucking public pressure to change their name, it appears that the Redskins are finally poised to do so but it remains to be seen whether it will get done in time for the upcoming season. For those with Washington Redskins NFL throwback jerseys, you may be holding on to a piece of history in just a matter of time.