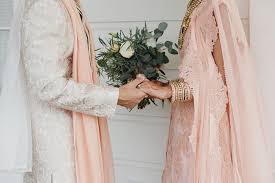 Organising Your Wedding Day the Easy Way – A Few Tips
Published On October 7, 2019 |
Fashion
Organising a wedding is daunting. Even for an experienced wedding planner (in Italy and the UK) like me. If you're the bride, that it becomes even more difficult. Several factors need to be considered to make it as smooth as possible: from the dress to the decorations, food, wine, entertainment, favours. Below a few tips, aimed also to save you some money. Bridal dresses are notoriously expensive. When you are dress shopping, try looking for dresses that aren't traditional ones. You might consider a bridesmaid dress, which costs less than a wedding dress but can still fit your needs. Some small changes, like adding some crystals, an embroidered veil, it can result still in the dress of your dreams, but with a much smaller budget I 'm a quite skilled wedding florist (in London) as well. With a small budget, you can make your decorations look fab. Use a lot of greenery to create a grand look; add several small flowers which are notoriously cheaper than the big-headed ones; fill in the tables with small flower/plant decorations  which  you can then give your guests as favours. It is like killing two pigeons with a stone.
Brides who may have hypersensitive skin can have a stress free special day by using skincare products which can give a radiant look without resulting in hives, discomfort, or even a breakout. Find a skin treatment that has sea salts, rose, aloe vera ingredients. They definitely help to have radiant and smooth skin.
Practice walking on the aisle facing an entire-length vanity mirror to ensure that you really know what you're doing, especially if you're going to be wearing pumps. If you worry about twisting your foot, use pretty flats rather. Shedding the allure of high heels will pay away when it helps you save from getting an awful drip.
Make sure to organise a recovery day for all your guests. We tend to remember the last events in any circumstances. Organising a fun day out/experience for all your family and friends the day after the wedding, it will definitely make your special day truly unforgettable