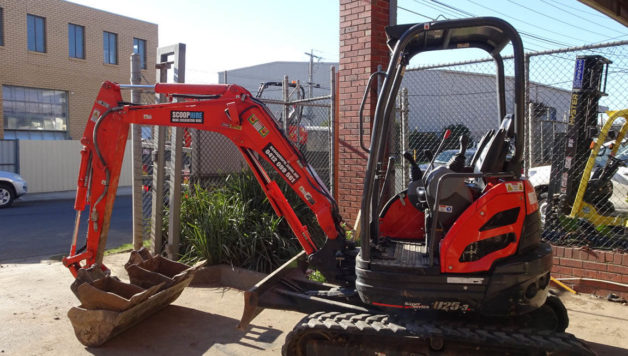 Top reasons an excavator can assist in landscape projects more than a traditional bobcat
Not sure whether you need a bobcat or an excavator for your upcoming landscape project? Don't worry! We know equipment selection is a tricky part of project planning, especially when you have so many other areas to look into.
The landscape industry uses a variety of heavy and compact equipment for earthmoving jobs. But not all equipment in the market is suitable for the landscape venture. Two of the most common pieces of equipment are a bobcat and excavator. Well, both have similarities in terms of their applications in landscaping. But what sets them apart is their operating mechanism. You must make the right selection because this can make or break your entire landscaping project.
Maneuverability
The word bobcat is typically used for a skid-steer loader that has an ability of zero-radius turning. The left side wheels of a bobcat can operate independently concerning the right side. This allows the driver to skid the wheels and turn the machine with a speed difference. So, this machine can turn 360 degrees without having to move forward or backward. Now if you look at excavator and mini-excavator hire machinery, the top assembly can be rotated above the undercarriage with zero-radius. This gives it controlled rotation for the operator in tight spaces.
Digging capacity
In most landscape projects you require extensive digging and you need a mechanism to remove the dirt out of the trench or hole. A skid-steer here has a loader-type bucket that is attached to the machine behind the operator. The bucket-size and the extension of the arm are suitable only for shallow trenches. An excavator, on the other hand, has a typical boom arm that has a voluminous bucket attached at the end. It can dig deep at a faster pace and so you can take out the ground all at once without much hassle.
Lifting Capacity
Now when you're looking for equipment that can carry materials; you have to be careful. You need to do landscaping chores like lifting much, wood chips, and soils. For such, you can't just rely on workers as this is a time-taking job. A mini-excavator has a powerful hydraulic engine and sturdier bucket that can lift heavier loads and even rocks or wet sand.   
Versatility
While landscaping, you just can't stick with a typical attachment of equipment. You have a variety of tasks to perform and that's where attachments with the tools come in handy. An excavator hire provides premium versatility owing to the multiple attachment options. With its advanced power and hydraulic operation, you can pair this machine to undertake a whole lot of tasks.  
The bottom line
Your landscaping business has unique requirements of earthmoving and you need to pick equipment that goes well with a wide range of conditions you encounter on your project site. Sometimes, you have limited space available for the machinery to maneuver and at times lifting capacity is required to pick heavy dirt or material. Make sure you do your homework, know your project requirements, access your site condition, before jumping to a conclusion.