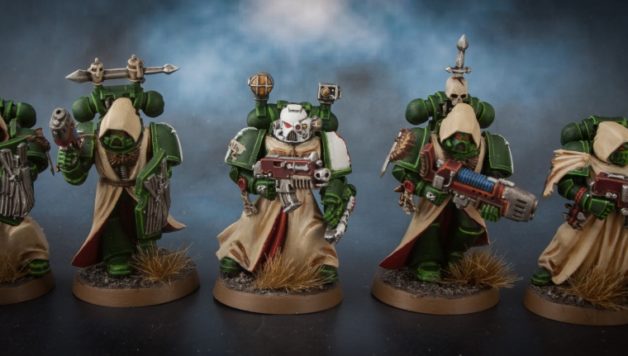 A Veteran's Dark and Bright Journey
Published On September 27, 2019 |
Technology
Veterans have put their lives on the line while serving the country during the war. Their loved ones at home were left worried sick, anxious, and scared. Some of them were not so lucky, having their beloved no longer come home alive.
In the United States and other countries, veterans are honored from the beginning to the end of their service, and until their death. Cemeteries and mortuaries in Bountiful, Ogden and other cities provide assistance to the surviving family members of a veteran in getting free or affordable headstones and markings for the departed veteran's graves.
So, how do veterans live the rest of their lives after their service? They enjoy many benefits and there's a special day dedicated to them. But what could be the dark and brighter things they deal with?
Financial and Adjustment Problems
Unfortunately, some veterans and early retiree soldiers reported not receiving enough pension. Soldiers who got badly injured early in their service were forced to retire early, and the pension they were receiving was just enough to cover their needs, but not enough to start a business. Because of severe injuries, these retirees couldn't find a new job easily, so they were left lost and heartbroken.
According to statistical data, 28% of veterans say their disability kept them from getting and keeping a new job, and 46% who aren't employed state their disability as the reason they aren't doing so.
Thankfully, there are non-profit organizations that help veterans adjust to their new lives. Some of these organizations teach them about business and even provide financial assistance so they can start opening one.
These organizations also help veterans transition from army life to normal life. In the army, soldiers were told what do and they must strictly follow. They are also heavily monitored and disciplined. Getting used to this kind of lifestyle makes veterans confused in the normal life setting. With the help of these organizations, they can shift to their new lives more comfortably. They get help in discovering and developing their other skills suited for new jobs and/or businesses.
Post-Traumatic Stress Disorder
It is common for veterans to experience symptoms of PTSD, and they may do for the rest of their lives. However, with the help of professionals and support from loved ones, the symptoms can be put under control and veterans can live normally again. The Department of Veterans Affairs can give disability ratings and financial assistance to veterans to help them recover from PTSD.
Veterans are Proud of Their Service
Military veteran Amanda Alexander said that her family has a history of serving the military since 1892, and she's proud of her country and her fellow servicemen and women. Another veteran Max Truxillo says he's reminded of how special the United States is whenever he travels the world because of his military service. He added that he "wouldn't live anywhere else" because his service made him more thankful for his country's freedom.
Despite the difficult and traumatizing experience, nearly all veterans are proud of their service. More than seven in ten veterans would even advise young adults to enlist in the military. 
Considering everything veterans have endured, it is only proper that we honor their service and give them high regard. They are among the bravest men and women in the country and in the world, so the freedom that they have fought for should not be taken for granted.