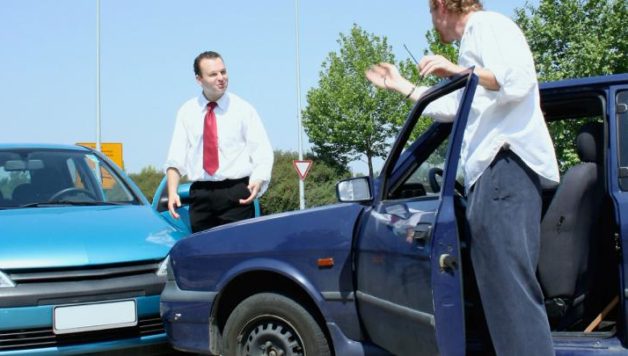 5 Tips To Nail The Best Vehicle Insurance Company
Finding the reliable insurance company for your vehicle can be a daunting task given the sea of options out there. However, it's worth the effort involved if you ever need to file a claim. Here are some factors to keep in mind to select the right provider.
Bought your first vehicle and looking for a reliable insurance company? Don't take the easy way out and rely blindly on an agent or dealer.  Remember, insurance for your vehicle is not only mandatory but also vital for peace of mind. Besides eliminating financial stress, it helps you sleep better knowing that your wheels have some form of protection. It's thus essential to go for a company that is perfect for your specific needs when it comes to purchasing Insurance for your vehicle.
Here are 5 points that can help you make a wise decision when it comes to buy a vehicle insurance-
Shop Around & Compare Different Quotes:

It pays to shop around intelligently and compare policies. Before selecting an insurer, get a quote from a minimum of three providers. The online comparison of insurance prices and various plans is much convenient for all of us. By focusing on parameters like coverage, deductibles, exclusions, and other features, you can nail an insurance package that fits your requirements and is well within your budget.

Don't Forget to Check Claim Settlement Ratio (CSR):

Don't forget to check the claim settlement ratio of the company. This is an important factor as it reflects the number of viable claims that have been accepted by the insurer over a period of time. A reputed and trustworthy provider ensures smooth and hassle-free claim settlements.  A list of the

CSR of various insurance companies can be accessed on the website of Insurance Regulatory Development Authority (IRDA) of India.

Understand the Discounts/Deals Available:

Yes, insurers offer attractive discounts for purchasing a policy. Most agents hold back this information.  Before closing a deal, it's absolutely important to run through the available discounts and schemes that you might qualify for.  Smart application of discounts can shave off big bucks on your premium price and result in significant savings.

Factor Network of Garages: 

Most insurance companies have garages spread across different locations. When shortlisting a provider, make sure it has a network of authorised garages within your range of movement. Repair facilities nearby can save valuable time and energy if the vehicle is damaged in an unfortunate accident.

Reviews & Referrals from Credible Sources:

It's essential to ensure the company has a good reputation and an enviable market presence. The best way is to browse through their website and cast an eye on ratings/reviews. Word of mouth from family and friends is also very effective in helping make an informed decision. The feedback and first-hand experience from credible sources can provide insight regarding an insurer's services, customer-support, claim procedure, renewal policies and more.
The Bottom Line:
When it comes to vehicle insurance, you want to narrow down on a trustworthy company, one that offers comprehensive protection, appropriate price, outstanding customer service, accessible repair facilities, and efficient claim processing. The above mentioned five tips will help you make an informed choice and find an insurance provider that you can count on.