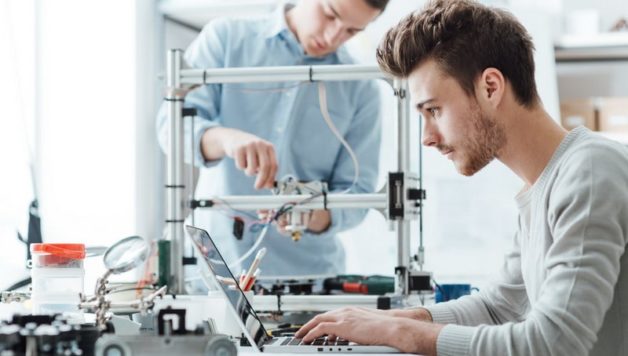 What is the Impact of COVID-19 on Engineering Services?
Published On April 7, 2020 |
Technology
The ongoing COVID-19 pandemic is having an undeniable impact on the economy. Productivity is down, unemployment is up, and business after business is legitimately worried about the future. Unfortunately, very few business sectors are being spared. It is not just entertainment, pro sports and tourism that are suffering. Even industries like engineering services are feeling the heat.
Rock West Solutions is a California company that provides engineering services relating to sensors and signal processing. They work with every kind of business from startups to large corporations. It stands to reason that as the economy slows down, their customers will have less money to spend. That means a slowdown for them, too.
Unsurprising Survey Results
So, how is COVID-19 impacting engineering services? Let's start with the survey cited by the Facilities Management Journal. The survey asked the opinions of engineering services firms about the short- and long-term impacts of COVID-19 on their businesses. Here are just some of the results:
93% say they are concerned about the impact over the next six months

60% are very concerned about the coronavirus itself

61% already report disruptions

51% report delays and disruptions on current projects

53% report working on business contingency plans.
Survey data suggests that engineering services could experience a significant downturn over the next six months. Yet the data is not just numbers on paper. It has practical implications as well.
Daily Disruptions
Engineering services are no different than any other business in the sense that they are connected in a long chain of businesses that are all impacted when conditions change. Let us say Rock West Solutions is working on an engineering project with a start-up. Let's also say that many of their suppliers are in states that are now under lock down.
It could very well be that Rock West Solutions experiences delays in the project because they cannot get raw materials. The longer state lock downs continue, the harder they will have to search for alternate suppliers. Project disruptions will continue until the supply chain is restored.
Likewise, their inability to keep the project on track negatively impacts the start-up. Launch is likely to be delayed. If the start-up is relying on funding from investors expecting to see certain milestones reached, that funding could dry up in the absence of any real progress.
Closing Their Own Facilities
Another problem faced by companies in the engineering services field is the reality of them having to close their own facilities. Closures really depend on state and local rules and whether or not a company is deemed essential. And unfortunately, there are no standards there.
Some firms may be forced to close due to social distancing rules. Others may close simply because so many projects have been delayed that there is no point staying open. Those that do remain in operation may have to ask employees to work from home, slowing down production and making collaboration more difficult.
It Affects Us All
The point of this post is not to paint a grim picture or make it sound as though the sky is falling. Rather, it's simply to illustrate that the pandemic affects us all. It is easy to fall into the trap of viewing the world only through our own eyes, not understanding just how interconnected we all are.
Companies that provide engineering services are just as affected as any other business. And the longer this goes on, the more challenging things will become. The global economy is intertwined to such a degree that you cannot shut down a single sector without affecting every other.