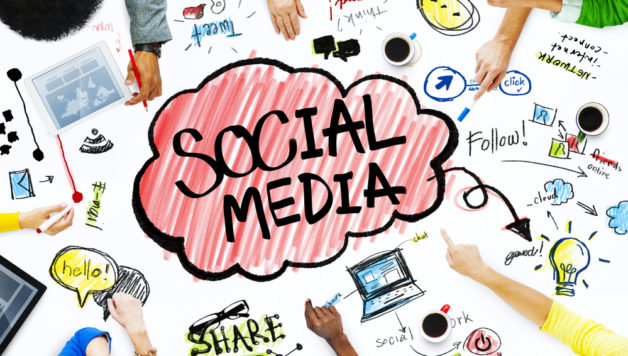 Social Management and Marketing: How to Change Everything
Published On July 20, 2020 |
Technology
Your typical online marketing expert has known the value of social media for years. Properties like Facebook and Twitter are the focal point for tons of people in their search for relevant information. To make the most of social though, you really have to understand its machinations. It starts with the understanding that there are key differences between social media management and marketing.
Want to know how to change everything in the social media arena? If so, it is a simple as understanding how management and marketing differ and then playing those differences to their greatest potential. It is actually not that hard. Just get back to basics and do not intentionally complicate things.
Social Media Management
Salt Lake City's Webtek defines social media management as the practice of intentionally utilizing accounts on social platforms. It involves posting content and engaging with followers. It involves responding to both your own audience and the individuals and organizations you follow.
Another way to look at social media management is to frame it as 'being a good neighbor' on social. What do neighbors do? They regularly meet at the fence and chat. They ask about one another's families; they talk about life and common interests. And when one neighbor needs something, the others respond.
This is social media management. It does not involve direct marketing, per se. Done right though, social management can be a powerful marketing tool by helping you maintain a solid reputation among your followers. Here are some examples of social media management:
Liking and sharing posts from others

Engaging followers in conversations

Responding positively to any and all complaints

Posting as a real person rather than just an organization.
Social Media Marketing
Webtek defines social media marketing as using social channels to generate leads and facilitate growth. While it definitely involves creating content, marketing is more about planning and implementing campaigns followed by analyzing the results.
Marketing involves intentionally selling. It involves strategies designed to redirect social media followers to an organizational website. Here are some examples of social media marketing:
Planning content creation and distribution ahead of time

Utilizing analytics to track engagement

Researching to stay abreast of hot topics

Scheduling posts according to when they will get the most action.
Do Not Use One Without the Other
Once you understand the differences between social media management and marketing it is reasonable to ask if one is more important than the other. In a word, no. In fact, it is particularly important that you do not focus exclusively on one. Both aspects of social are necessary if you hope to use the platform as a tool for growing your business.
Imagine a minor league sports team. The organization, without the strength of a major league behind it, has to work extra hard to fill the seats and build a loyal fan base. They have two primary strategies for doing so: winning games and engaging with the public.
Focusing exclusively on building a winning team does not necessarily put bodies in the seats. It doesn't endear the team to the local fan base. Likewise, focusing exclusively on fan engagement outside of the stadium doesn't do anything to put a winning team on the field. You have to work on both simultaneously.
Social media works the same way. While the marketing department is developing ad campaigns and pouring over analytics data, the social media team should be actively engaging with every audience on every platform. The two working together create an environment in which social media becomes a powerful tool for both connecting and selling.