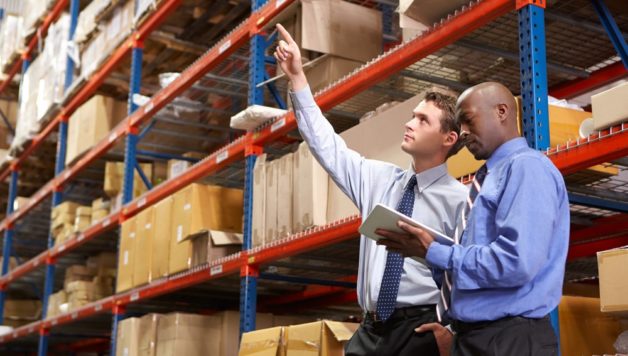 What Options are There in Terms of Warehouse Storage?
Published On September 26, 2019 |
Business
The definition of a warehouse is 'a large commercial building that is used to store items.'Distributors of products typically store their items in a warehouse, from which they are then picked and packed and shipped to their final destination. In some cases, however, a warehouse might be used as an archive storage space, whereby the items kept there are typically never moved. Either way, there are plenty of options when it comes to storage within a warehouse unit. But do you know what these are?
Static Shelving
Static shelving, or warehouse racking systems as they are also known, are storage solutions designed to be put in place and left there. This is a common storage solution for companies that have inventories with a high turnover. There are diverse types of static shelving solutions, and each can be made from a variety of materials includingmetal, wood,and plastic, obviouslydependent on the type of products they are designed to hold.
Mezzanine Flooring
Mezzanine flooring is sort of like a balcony but inside the warehouse;these can either be temporary or permanent solutions. The benefit of mezzanine flooring is that it can create additional floor space above the main warehouse floor. Although generally an expensive option in terms of warehouse storage, mezzanine flooring does provide more options in terms of customizable features such as conveyors, lift-systems, and lighting.
Mobile Shelving
As the name implies, mobile shelving can be moved from one location to another in a warehouse when necessary. It is typically utilized in terms of the opening and closing of aisles. Mobile shelving is specifically designed to hold more products in a smaller space, with cabinets or shelves mounted on rail systems, which in turn makes it easier to access inventory.
Multi-Tier Racking
Multi-tier warehouse racking systems make the most of the vertical space inside a warehouse and are ideal for inventories that are made of small items. With this type of system in place, you could customize the warehouse to suit your needs, with the ability to add and remove tiers as necessary. According to Oregon based Speedrack West, custom warehouse racking systems can be created around the needs of the customer. These warehouse storage solutions experts explained that brand new racking is not always necessary either,as used racking in excellent condition can be utilized as well,with the obvious benefit of saving said company money.
Wire Caging
Wire partition caging is another option, but this option is used far less often. In most cases, this type of storage solution is used to house products that require security. Not designed as a permanent storage option, wire caging is intended to be installed quickly and easily so that it can then be removed as quickly when no longer needed.
Choosing the Best Storage Solution
Now that you know a little bit more about the various warehouse storage solutions, you should be able to make a more informed decision about which one will most suit the needs of your company and the inventory you have.
We suggest taking your time to consider the options and choose accordingly. While mezzanine flooring is one of the more expensive choices in terms of warehouse storage, caging is probably one of the least expensive. However, neither one may be the right choice for you.
A warehouse racking system might be a far more appropriate choice in terms of providing a strong structure that will house your products and give your employees easy access. While you may be worried about the cost, know that there are many companies that provide good quality used racking, which will drastically reduce the cost.