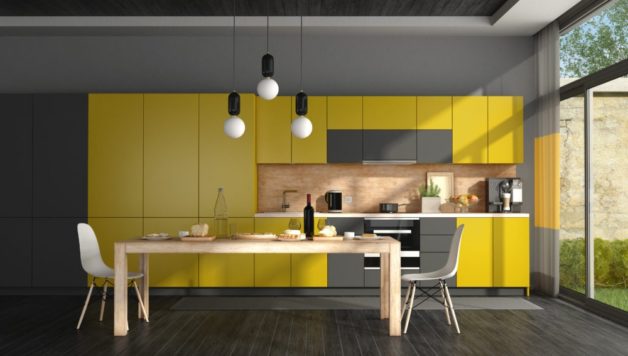 What Are Some Of The Essentials Related To Starting A Painting Business?
You've worked in the painting industry for a number of years and know how things work. Thanks to your experience and the connections you've made over time, the idea of starting a painting business seems like a good one. While there are plenty of things that need to happen before you go after that first client, these essentials need to be at the top of your list.
Registering the Company and Obtaining a Business License
Registering the company name is essential for a number of reasons. You want to make sure no one else can claim it, and you will need proper registration in order to obtain business insurance. It will also be needed when you move on to another important document that you must have before opening the doors: a business license. The good news is that the registration process is much easier today. In fact, you may be able to manage much of this process online. 
Finding a Place to Set Up Shop
Location is also something that you need to consider. Ideally, it should be one that's relatively near one or more of the major thoroughfares around the city. That will make it all the easier to get on the way to a client's location when you have the opportunity to put in a quote for a job. 
It will also come in handy in terms of having supplies and equipment delivered. The place doesn't necessarily have to look like an office building. Something in an industrial park with facilities that are adequate for storing equipment and possibly a dock where equipment can be unloaded will do nicely. 
Establishing Bank Accounts
Talk with an accountant about how to organize the company bank accounts so that it's easy to make sure funds are allocated to cover certain types of expenses. For example, one account dedicated to the payroll, can be used to pay your employees and also ensure the withholding that you do on their behalf is ready to be sent to the relevant tax agencies. An operating account can be used to cover payments to suppliers and other basic expenses. 
Hiring Employees
When starting a painting business, it pays to have at least one or two other people ready to jump in when there's work to be done. You'll need to establish guidelines for hiring, including the types of skills and other attributes that painters, helpers, and others will need in order to be considered for specific positions. Remember that the same applies to any clerical staff you hire; it's helpful if they know certain software programs well and also have some experience with office administration. 
Obtaining Supplies and Equipment
There's the need to establish accounts with different vendors. The goal is to ensure that much of what you need to run the business can be obtained quickly and there are payment terms you can manage with relative ease. When and as possible, consider negotiating volume pricing on goods or services that you will buy in bulk. The savings could add up over the course of a year. 
There are other essentials that need attention before you actually launch the business. One way to ensure nothing is overlooked is to consider opening a franchise. This approach allows you to fulfill the dream of owning a business while also being able to draw on the experience that the franchiser has to offer.