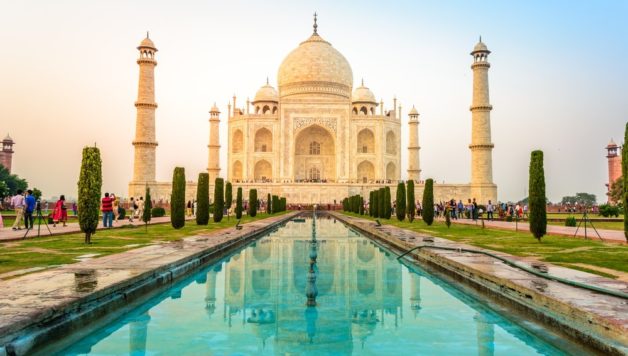 North Indian tourist spots to visit with your friends
Published On August 16, 2019 |
Travel
North India is famous for its natural beauty, breathtaking roads, beautiful mountain ranges and cold climate. People from all over the world visit this part of India to get a great experience of world class tourism locations at very affordable rates. There are a lot of things that can be done in North Indian Territory and most of it involves adventurous sports like white river rafting, bike trips, mountaineering etc.
Travel Blogs like Travelazzi can provide you with detailed experience about visiting the North frontier of the diverse nation. Mentioned below are some of the best north Indian tourist locations along with the best activities that can be done there-
How often do you see people telling you about walking on a frozen river? Well, it is very rare to start with, but the Chadar trek route provides you with this dream experience. It is one of the world's most daunting trekking routes. You will get to see the natural beauty of Ladakh along with a walk across the frozen Zanskar River. This trip requires physical fitness due to the difficult terrain and weather conditions.
Also known as the yoga capital of the world and the vibrant city, Rishikesh is a very beautiful city in the northern part of India. This place is mainly famous for the beautiful mountain range called the Garhwal Himalaya range and lush greenery and peace of environment. One of the most popular things to do in Rishikesh is white river rafting on roaring waves in the river Ganges.
This road trip is the dream of every Indian youngster as they get to ride through the beautiful mountains and breathtaking sceneries. This road trip starts from Manali and goes on till Leh.
This is the most famous road trip across Asia and a lot of foreign travelers come to India just to get this once in a lifetime experience. Riders ride for up to 3-4 days taking pit stops and camping under the open sky.
Markha valley is located in Ladakh and is the perfect place for trekking if you want to get off from the world for a few days. This trekking route is one of the most preferred trek routes of international travelers. Everything you see on this trek will be natural beauty and you won't get any evidence of modernization around the area.
Manali is one of India's most famous traveling destinations. This beautiful city offers you the scenes of beautiful snow capped mountains, lush greenery and a peaceful environment. There are a lot of trek routes along with beautiful parks and mountain points that can be visited if you want a wholesome trip with your mate.
Dharamshala is not very popular among travelers due to the tough terrain and weather conditions but it offers some of the most soothing scenic beauty along with peace to people visiting here. It has the world's highest cricket stadium, mountain regions, beautiful scenery etc to boast about. People from this city are very co-operative and you are sure to have a lot of fun while visiting Dharamshala.