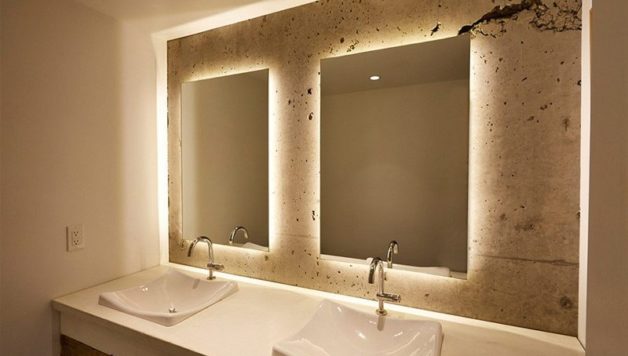 Benefits of Framing Bathroom Mirrors
Upgrading your bathroom mirror with a custom frame, such as gold mirror framing, can give you a number of benefits. The look is the most obvious benefit and top reason why people frame bathroom mirrors, but there are also some hidden reasons you may not be aware of.
Hide and Prevent De-Silvering
De-silvering is the blackened edges that some mirrors have after years of being in use. Cleaning supplies or water that seeps underneath the edges of the mirrors and then damages the silver backing causes this. It causes your mirror to be dirty and dated. When you add gold mirror framing or another frame, it covers up this if it has already happened and also protects the edges from future damage. Use framing instead of replacing your entire mirror, which can be difficult and costly.
Many Decoration Possibilities
When you have an unframed mirror, you don't really have a lot of decoration ideas but with a framed mirror, you have many more possibilities. A framed mirror allows you to add some seasonal décor to your bathroom, such as lights or garland during the holidays. You can also add fabric or beads for a bohemian look. With the ability to dress up your mirror for a special occasion, you can add some personality to the bathroom.
Easy Personalization
When you add a frame, it gives you an opportunity to personalize your space. You are able to tuck anything into the frame of the mirror, including concert tickets, photos, or favorite quotes. With a frame, you won't have to use tape, which can lead to residue on the mirror and potentially damage the mirror. You can also personalize the space with customized mirror frames.
Frames Will Always Remain in Style
Unlike some other interior design trends or other fad fashions, framed bathroom mirrors will remain timeless no matter what. Mirrors are an important part of decorating the home and have been for generations. A reflective glass surface creates the illusion of more space and gives the room a more relaxing ambiance. If you decide to sell your home, having a framed mirror will add value while other styles may not. It's a smart investment.
Mirror frames can be designed in a broad range of colors, sizes, and styles and allow you to tie them in with your current bathroom hardware or cabinetry. The overlying theme of the bathroom can help you decide which mirror and frames are best. For example, for a traditional themed bathroom, you may want to consider a pair of matching mirrors with gold mirror framing to add a bit of luxury to your walls. Modern bathrooms may benefit from a tall rectangular mirror to add some simplicity to the space.